Bible Study Online!
Thanks for being here with us!
We are not social distancing, we are physical distancing, and we appreciate being able to meet with you!
Our intention as a local church body is to be the light in the darkness, a city on a hill, and the hope for all who seek answers to the times we are in.
"I am confident that those who call themselves Oakley Church family have earned the right to be heard in other people's lives because of the love and passion for God's presence and the desire to see other's freed and alive in Him!"
~ PB
First: If you heard and seen the message for this past weekend then you know more of the context of the message series called "Staying Home".
If you missed this week's message you can click here and go back to it.
The message series is really about keeping God at the core of your home. Whether it be making your house into a home, or making your church your home church, the concept is the same;
It's found in Deuteronomy 6:1-3
"1 These are the commands, decrees and laws the Lord your God directed me to teach you to observe in the land that you are crossing the Jordan to possess, 2 so that you, your children and their children after them may fear the Lord your God as long as you live by keeping all his decrees and commands that I give you, and so that you may enjoy long life. 3 Hear, Israel, and be careful to obey so that it may go well with you and that you may increase greatly in a land flowing with milk and honey, just as the Lord, the God of your ancestors, promised you.
This theme is also found in the New Testament, in places like Luke 4:8. Matthew 22:37, Mark 12:30 and other places we'll dive into.
Let's GOOOOO!
The Next Series is beginning this weekend: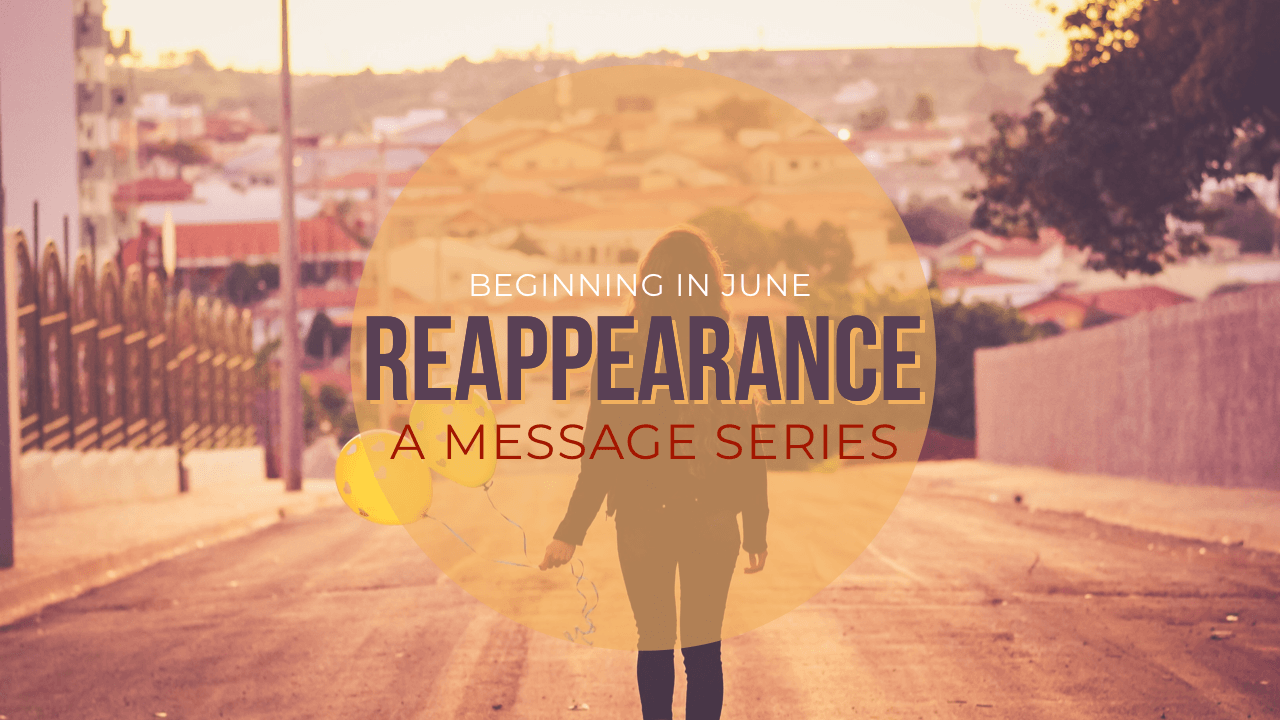 Second: - We'll be looking at Acts 19 this week. If you have your "YouVersion" bible app on your phone or if you follow this link: (CLICK HERE)
Read this through and make notes. Then watch this 👇🏼
After watching this 👆🏼, Let's walk through this 👇🏼 😀
Here's How This Works:
You can answer the questions, take notes and make comments right here online by clicking on the "Add notes" tab just below each section or question.
When you're finished, at the bottom of the page you'll see "Email My Notes" insert your email address and just below that you'll see the option to receive "MY NOTES + ORIGINAL NOTES" or "MY NOTES ONLY", check one of those. and your notes will be sent to your email address!
Just so you know, these notes and answers you make are not passed on. We cannot see them on our end, these are only for you to see.
So you also will not be graded :-)
Reminder: Wednesday night's zoom meeting is at 7:00!
This week's study
If you watched the devotional message then you may have better understanding of why this subject is so important in the crazy times we are in.
Before Question 1 - If you have not heard the message from this week, you can go here to see the message from the Parking Lot service.
Question 1: This week's message began in the book of Acts chapter 19. Please read verses 1-10.
a. Who was Paul addressing with the question?
b. What was their response?
Question 2:
a. What is the difference between "John's baptism" and what Paul is talking about?
b. What did Paul do to change their situation?
Question 3:
a. What do you see, is the difference between the baptism of repentance and the baptism in the Spirit? (Explain)
Let's discuss the difference as it relates to the current virus.
Let's discuss it as it relates to the current protests.
Let's discuss it as it relates to the current riots.
Question 4:
a. Miracles, signs and wonders came after the disciples learned more of the Word of God. How important are the signs and wonders?
b. What miracles, signs and wonders have you seen? (In your lifetime)
One of our favorite scriptures as a Pentecostal church is found in Acts 1:8. Would you read this as well as Acts 2:1-4 & Acts 5:12, and write down what God may show you through these scriptures?
We will be diving into the word that reveals how signs and wonders are so important for this generation and are only possible through the Holy Spirit of God, so be prayed up!
Let's talk about this as we see the world in need of the Spirit of God, and an opportunity for the church to be revealed as well.
Question 5:
Instead of a question 5 this week, I would like to ask that you pray for our church body and it's REAPPEARANCE into this world and community!
I would also like to ask you to pray for leaders in the church who have been working overtime to meet, exceed, and experience victory in this season.
Let's pray for our nation.
Repentance
Reconciliation
Restoration
FOR FURTHER THOUGHT...
The power of The promised Spirit of God will cause an atmosphere change in your life and those around you so dig deep and enjoy the victories that are on their way!
Our testimony is not that we are perfected, it's that we are being made perfect (Matthew 5:48)
Testimony; "It is the Truth of His word that withstands any torrent or storm in this life. GOD didn't build His house on the rock, that is for us to do; GOD IS THE ROCK which we shall build upon!" ~PB
It was God's plan all along to save you and I.
This is pretty exciting and reflects not only the love of God, but the plans that He has had for you and I. It makes more sense under this lens that scriptures come to light and have more powerful meaning!
Scriptures like Jeremiah 29:11 & Jeremiah 1:5 & Psalms 111:9 & Psalms 9:9 & Psalms 91:2 and the scriptures go on and on about His love, provision protection.
But they also go on and on about how He is never taken by surprise by our troubles and the situations we face whether world wide, or at home.
This message series is called "Staying Home".
in this series we're looking at the importance of building our relationship with The Lord at home. HIS WORD & HIS PRESENCE
At home, before we are sent we are prepared.
At our home church, before we venture to make disciples.
Notice the way this study has looked at King Solomon's life. The importance of seeking first, His Words, in our prayers and His commandments in the temple.
Seeking His presence begins AT HOME.
First, if you are in a situation of desperation or confusion PLEASE be sure and reach out to us !
Here are some questions to ask yourself:
Do you have a problem that needs solving right now or in the near future?
Do you have questions that need answering?
Are you concerned for your future, your finances, your family?
What can I do to solve the problems or challenges that I and/or my family may have?
Here are some thoughts to provoke answers to these questions:
What can you do about any of the problems you may be facing?
Are there some concerns that can be calmed by taking action on your part?
How can you make adjustments now that will assure a more confident future?
Where is your focus now?
Here are some leadership considerations for this time:
Know that you are a leader to someone, and show them the confidence that you have in The Lord and that fact that He has a plan!
Be sure and take time to take care of yourself and family in this time.
Take in and pass on ONLY GOOD INFORMATION!
Stay positive while remaining wise to the reality of the situation.
Here are some suggestions for time management:
I'll
If you're watching TV, then limit the fear, anxiety and overly dramatic.
If you're ending up with too much down time, consider ways to exercise or be active, like stationary equipment or even a walk in areas where you can be sure of distancing.
Pureflix is a Christian based TV that has wholesome stories and encourages us to share our faith. (Click here to check it out)
In your prayer time, bring your bible and allow God to show you some things you may not have seen before. (Here's a link to an online Bible as well)
Ask about other people. Call them, text them, message them, it means a lot.