Getting to know each other
Today, things are a little different. We are challenged by what is called "Social Distancing". Please keep a physical distance from other people in this time, for many reasons.
We just don't want to see you distanced socially.
We've discovered that God's word allows social connection while still being physically separated.
Take the "One Another"s for example:
Mark 9:50 - "Be at peace with one another"
John 13"34, 35 15:12, & 15:17 - "...Love one another."
Romans 12:10 - "Be devoted to one another in brotherly love..." ".. Honor one another above yourselves."
Romans 14:13 "...Stop passing judgement on one another..."
Romans 15:7 - "Accept one another, then, just as Christ accepted you....."
"I could go on with the one another's, the point is that we are called to one another.
We want to find as many ways as possible to continue being the church God has called us to be.
That has not changed!" ~Pastor Bill
We will have to stay away from just some of the "one another's", like;
John 13:14 - "....Wash one another's feet."
Romans 16:16, 2 Corinthians 13:12, 1 Corinthians 16:20- "Greet one another with a holy kiss...."
And definitely listen to the words of Galatians 5:15 - "If you keep on biting and devouring each other......you will be destroyed by each other".
In any case, we want to BE the church in a more powerful way, as the times are calling for a powerful church family to speak life into this new world!
We know meeting someone for the first time can be intimidating, and going to a new church for the first time can be nerve-racking.
We want to help make your first experience at Oakley Church a great one!
We'll start with getting you connected right here.
SERVICE TIMES
We are navigating the increase of social connection via FaceBook, YouTube and various Messenger chats, all of which we would like to connect you to, so that we can be the church together.
We will keep these times for some creative LIVE meetings and some resources for those of who want to browse and study later, in your pajamas!
Church Service - Sundays at 10:00am in person or 10:30 on FaceBook
Monday's at 7:00pm the Men's Study is continuing, men are welcome to join at any time.
Wednesday Nights are on hold while we gather a series on serving. If you're interested, go here: (Register Here)
LOCATION & DIRECTIONS
What can I expect?
How long is a CHURCH service?
We are working on our online services and expect them to be less than an hour in total as we will start with an Oakley Kids time and then move into the adult service with worship and message.
Once we get together at our building location things flow a little differently.
In total, an Oakley Church service is about 60 -70 minutes in length. Services usually begin with opening introduction and prayer, followed by music / worship time - song lyrics are projected onto the screens so you can sing along and/or engage with worship however you feel most comfortable. After the music portion of service is complete, one of our pastors will come out to share an encouraging and hope-filled message from scripture.
What's the culture like at OAkley Church?
Sunday's at O.C. are exciting, casual, and relaxed. Come as you are and expect to feel welcomed as our guest.
We don't have a huge entertainment presence, only an atmosphere of worship where people can BE the church, and where the power and presence of The Holy Spirit is shared. Ministry happens here and we'd love you to experience it with us.
What about my kids?
We believe that our kids should experience and encounter the same God as described in scripture. They do not get a "small god" because they're children, on the contrary, we believe their child-like faith brings the fullest of Christ to this world - and at Oakley Kids, we make this a priority!
We will be arranging for times of worship, lessons and crafty ideas to be shared through media and are accepting the challenge to reach kids in every way possible to give them hope and teach them how powerful the Word of God truly is.
The other thing we make a priority is your children's safety.
Because of that, we have a detailed check-in process for our Oakley Kids program the first time that you visit. You'll want to leave yourself an extra ten minutes to get signed in for the Oakley Kids experience. Oakley Kids is offered for kids age's infant through Grade 5 for now.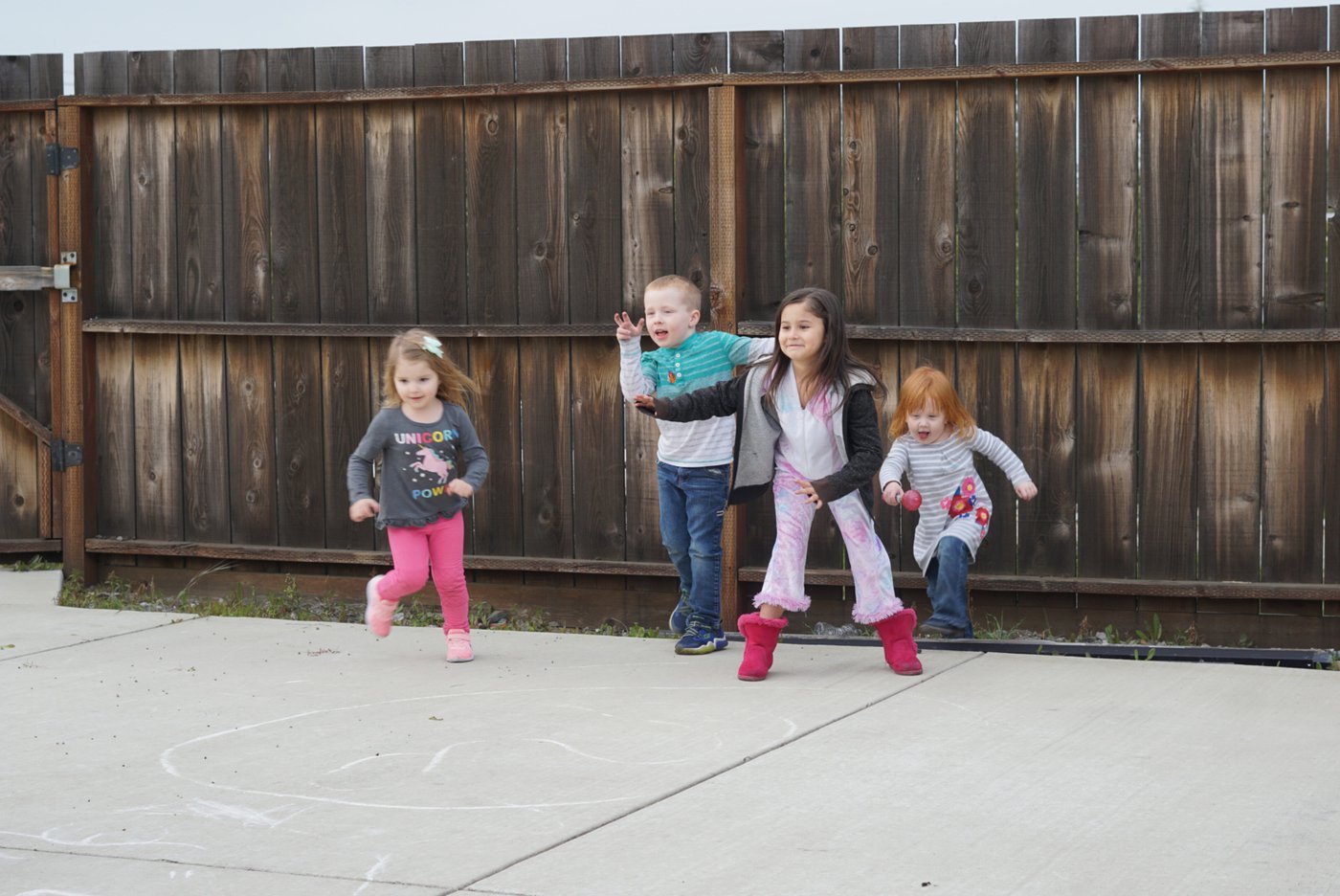 Let us know you're coming
When you are ready to check out Oakley Church in person, we'll be ready as well, and can't wait to meet you.
Simply fill out the form below and we'll make sure to give you the VIP treatment upon your first visit.
"The first time I came to this church......I remember being greeted by the members and feeling welcome right away. I had prayed to find a church where me and my daughter would feel good and welcomed and that's exactly what I found. :) I'm very thankful."
~Bruni Rodriguez